Why Traditional "Hour-a-Week" Counseling is Ineffective for Marriages in Crisis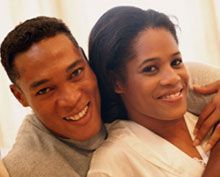 If you had a serious medical condition and needed major surgery, would your doctor do the surgery "an hour-a-week" until it was done? Of course not – and that's why Cornerstone's one-of-a-kind, intensive Christian Marriage Counseling Retreat is so effective. It allows for couples needing urgent care to heal their relationship over a three-day, 22-hour marriage intensive weekend. We call it "Intensive Care" for marriages. Once this "major surgery" has been accomplished, couples are able to achieve a thorough and speedier recovery in their marriage.
There are several important reasons why attempting to heal a struggling marriage in one-hour, weekly marriage counseling sessions is ineffective.  Whenever a marriage is in critical condition, the couple is facing the kinds of marital issues that cannot be resolved in a one-hour counseling session. Typically, in one-hour sessions, often by the time the couple gets to the root of an issue-time has run out.  As a result, couples often end up opening old wounds and then leaving the counseling incomplete- discouraged and feeling more hopeless than before. That's why couples who participate in a Cornerstone Marriage Intensive Weekend, over 87.3% of couples experience reconciliation and commit to each other and the continued restoration of their relationships.   Amazingly, this success rate includes even those couples where there's been infidelity, and/or separation.
Our marriage intensive retreats for marriages in crisis are like "marriage intensive care."  Many couples whose relationships were literally on the brink share with us that prior to the Intensive Weekend, they were headed for divorce court. Even couples on the "brink of divorce" with God's help, and our team of professional, caring counselors at Cornerstone, were able to turn their marriage around and get on the path to healing, restoration, and love again.
DON'T LET ANYTHING STAND IN THE WAY
OF HEALING AND RESTORATION!
Call Us Today at (281) 304-1500 to Learn more about
A New Beginning , Marriage Intensive Weekend
Financial Assistance Available
Subscribe and Get Marriage Saving Tips and Updates
We Are Active Members In:

The American Association of Christian Counselors
The Marriage and Family Counselors Network
Christian Counselors of Texas
The Association of Marriage and Family Ministries