"Unless the Lord Builds The House, They Labor In Vain Who Build It"   Psalm 127:1
Why Traditional "Hour-a-Week" Counseling is not Effective for Marriages in Crisis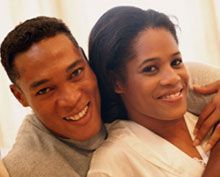 If you had a serious medical condition and needed major surgery, would your doctor do the surgery "an hour-a-week" – for 23 weeks until it was done? Of course not – and that's why Cornerstone's one-of-a-kind, intensive Christian Marriage Counseling Retreat is so effective. It allows for couples needing urgent care to heal their relationship over a three-day, 23-hour marriage intensive weekend. Once this "major surgery" has been accomplished, couples are able to achieve a thorough and speedier recovery in their marriage.
Thousands of marriages, situations as complex and painful as yours, have been transformed with the help of professionals who understand where you are right now and care deeply about where you and your spouse wind up in the future. Marriage Intensives through the National Institute of Marriage are personalized, intimate programs for restoring individuals and rebuilding marriages. Our all-inclusive programs are more than couples counseling, more than a plan to stop divorce or a weekend session at a church. Marriage Intensives are new beginnings, even for husbands and wives who think all hope is lost
Trying to heal a marriage in one-hour, weekly marriage counseling sessions is ineffective because in a critical marital condition, most marital issues cannot be resolved in a one-hour session. In one-hour sessions, often by the time the couple gets to the root of an issue-time has run out. As a result, couples often end up opening old wounds and then leaving incomplete- discouraged and feeling more hopeless than before. Yet, over 87% of couples who attend our distinctively Christian Marriage Counseling retreats and seminars leave re-committed to their marriage including even those where there's been infidelity and/or separation.
Why We are Different
We specialize – with great in working with distressed couples.
Every year hundreds of couples come from all over the country- thousands over the last 19 years, with 86% of crisis marriages restored. Here's why:
We have a team of trained professionals working with a proven process that is based on Biblical precepts and leading research on marriage relationships today.
We offer a premier marriage renewal experience at an affordable price, unlike other high-cost therapy programs that run $2,500 – $4,500.
We provide an environment that is safe and non-judgmental, allowing individuals to heal and overcome the barriers between them and a thriving marriage.
Individuals and marriages are restored by finding healing, forgiveness, spiritual renewal, and practical skills and tools to build a healthy, fulfilling marriage.
Cornerstone's nationally acclaimed non-traditional Christian marriage counseling retreat consists of a 3-day/2- with 23 hours of intensive marriage work, in a private, safe, supportive environment where a Biblical process for healing hurts, resolving conflicts and restoring trust is facilitated. Our accelerated process for restoring and enriching marital relationships begins beforehand with a Confidential Marital Assessment which allows couples the opportunity to express their needs, identify barriers to intimacy , relational issues, and goals privately.
Our intensive process helps spouses identify and address underlying issues, facilitate healing of painful emotions, and make necessary changes. Biblical principles are the basis of therapeutic processes that facilitate genuine healing, growth and change. Spouses are challenged and empowered to take an honest look at themselves and their marriage, deal with relevant issues, heal hurts, put the past behind, and rediscover the experience of affection, intimacy and friendship in their marriage.
What is a Marriage Renewal Weekend
Our experienced team of caring, trained Christian counselors walk you and your spouse step-by-step through guided exercises that reveal the hidden barriers keeping your marriage from thriving, while guiding you in taking steps to resolve your issues, heal your relationship and rebuild a healthy, more satisfying marriage. Following the weekend a series of four "After-care" sessions and optional private tele-coaching sessions are available to help you implement changes and maximize your forward momentum.
What a New Beginning Marriage Renewal Marriage Retreat is Not
It is NOT a "cookie-cutter" DVD production that you watch at home alone, nor a mere lecture-type seminar where you sit with a big crowd of people, take a lot of notes and then go home and try to do the work of repairing your relationship all on your own. Perhaps you've tried these, and still not found answers? Don't give up hope…
We can assure you; here at Cornerstone through our process you'll find caring, distinctively Christian marriage counseling help that's practical, biblical, proven and effective.
Part of our process is conducted in a group setting, but is not "Group Therapy." Nobody is asked to share anything about their issues with other couples in the group. To have to talk about marital problems in a group can be not only embarassing and discomforting, but also counter-productive and actually detrimental to the healing process.
Part of our process is also conducted in a private, more comfortable setting, offering couples the safety, confidentiality and personal coaching and counseling support they need to identify and communicate through tough issues, heal hurts in their relationships, resolve conflicts effectively, and solve difficult problems.
God is able, and He wants to restore your marriage. We constantly see Him performing miracles…healing relationships and restoring marriages through our Christian Marriage Counseling Retreats and Intensives all the time. You may wonder, if this program is for you? Ask yourself:
"If God wanted to give me a miracle and restore my marriage, would I be willing to accept it?"
Cornerstone's marriage counseling retreats utilize a biblical, experiential, guided approach that is the most powerful format for restoring marriages we have ever seen. Developed over twenty years working with couples in crisis, who for the most part felt hopeless, our program has proven effective in restoring 4 of 5 marriages, and has helped literally thousands of couples from across the country to overcome their barriers and experience the kind of caring, intimate marriage they long for.
In a post-weekend survey of 874 participants who attended Cornerstone Marriage Counseling Retreats, 86.7% reported they reconciled their relationships and recommitted to their marriages.
By the end of the weekend in our intensive retreats, most of the couples experience deep healing of the hurts and issues causing their pain. Once their relationships are reconciled, barriers are removed, then a sense of peace and affection is restored. The remainder of the weekend is then spent equipping them with the skills and tools to create and sustain a healthy marriage.
Financial Assistance Available
Subscribe and Get Marriage Saving Tips and Updates
We Are Active Members In:

The American Association of Christian Counselors
The Marriage and Family Counselors Network
Christian Counselors of Texas
The Association of Marriage and Family Ministries