Can A Marriage Really Heal From An Affair
Pastors and Couples Testimonials
How To Win Your Wife Back
What Do You Want For Your Relationship?
Marriage & Family Coaching
Marriage Ministry in the Local church
Six Keys to Communication
Caring, Professional

Christian

Marriage

Counseling

,

Intensive Weekends, Retreats & Seminars

...
If your marriage is struggling and you feel like all hope is gone, you've come to the right place. The pain of divorce impacts a family deeply.The good news is,
with
Cornerstone's
nationally acclaimed
Marriage Counseling Weekend there's

HELP

and there's

HOPE

.
A New Beginning
Marriage Renewal Weekend
An Intensive, Christian Marriage Counseling Retreat with a Proven Record of Restoring 4 of 5 Marriages
Upcoming Marriage Counseling Weekends
Jordan Ranch Lodge

Between Hou & San Antonio, Tx

Indianapolis, Indiana

Dallas, Texas
For

More Information and

FREE

eBook:

"10 Steps to Revitalize Your Marriage"

To Speak to

a

Counselor Now
A Word From Marriage Expert D

ennis Rainey
"

This ministry has already made a difference in the lives
of thousands
of
couples
.

Their work translates into lives that have been changed, marriages saved, and families strengthened.
That's why it's with complete pleasure that I whole- heartedly recommend Cornerstone
Marriage & Family Ministries."
----------------------

As Seen on TV


W

hy Traditional "Hour-a-Week" counseling is not as
Effective

for

Marriages in Crisis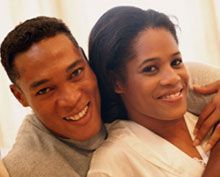 If you had a serious medical condition and needed major surgery, would your doctor do the surgery "an hour-a-week" - for 20 weeks until it was done? Of course not - and that's why Cornerstone's one-of-a-kind, intensive Christian Marriage Counseling Retreat is so effective. It allows for couples needing urgent care to heal their relationship over a three-day, 23-hour marriage intensive weekend. Once this "major surgery" has been accomplished, couples are able to achieve a thorough and speedier recovery in their marriage.
Trying to heal a marriage in one-hour, weekly marriage counseling sessions is ineffective because a critical marital condition, or most marital issues cannot be resolved in a one-hour session. In one-hour sessions, often by the time the couple gets to the root of an issue-time has run out. As a result, couples often end up opening old wounds and then leaving incomplete- discouraged and feeling more hopeless than before. Yet, over 87% of couples
who attend our distinctively Christian Marriage Counseling retreats and seminars
leave re-committed to their marriage
,''

including even those where there's been infidelity and/or separation.
HOW ARE WE DIFFERENT?

We specialize - with great

success

in working with distressed couples

.

Every year hundreds of couples

come from all over the country- thousands over the last 19 years,

with 87% of crisis marriages

1.

We have a team of trained professionals working with a proven process that is based on Biblical precepts and leading research on marriage relationships today.

2.

We offer a premier marriage renewal experience at an affordable price, unlike other high-cost therapy programs that run $2,500 - $4,500.

3.

We provide an environment that is safe and non-judgmental, allowing individuals to heal and overcome the barriers between them and a thriving marriage.

4.

Individuals and marriages are restored by finding healing, forgiveness, spiritual renewal, and practical skills and tools to build a healthy, fulfilling marriage.
What Is a Marriage Renewal Weekend?
C
ornerstone's nationally acclaimed non-traditional Christian marriage counseling retreat consists of a 3-day/2- with 23 hours of intensive marriage work, in a private, safe, supportive environment where a Biblical process for healing hurts, resolving conflicts Asand restoring trust is facilitated. Our accelerated process for restoring and enriching marital relationships begins with a Confidential Marital Assessment which allows couples the opportunity to express their needs, identify barriers to intimacy , relational issues, and goals privately.
Our intensive process helps spouses identify and address underlying issues, facilitate healing of painful emotions, and make necessary changes. Biblical principles are the basis of therapeutic processes that facilitate genuine healing, growth and change. Spouses are challenged and empowered to take an honest look at themselves and their marriage, deal with relevant issues, heal hurts, put the past behind, and rediscover the experience of affection, intimacy and friendship in their marriage.
Our experienced team of caring, trained
Christian counselors walks you and your spouse step-by-step through guided exercises that reveal the hidden barriers keeping your marriage from thriving, while guiding you in taking steps to resolve your issues, heal your relationship and rebuild a healthy, more satisfying marriage. Following the weekend a series of four "After-care" sessions and optional private tele-coaching sessions are available to help you implement changes and maximize your forward momentum.
What

A New Beginning

Marriage Renewal Retreat is

NOT
NOT just an informational lecture-type seminar where you sit in a room with a crowd of people, take a lot of notes, then go home and try to do the work of repairing your relationship on your own.
Nobody is asked to share anything about their issues with other couples in a group. To have to talk about marital problems in a group can be not only embarassing and uncomfortable, but also counter-productive and detrimental to the healing process.
Our format is more private and comfortable, offering couples the safety and confidentiality they need to communicate through tough issues and successfully resolve conflicts, solve problems, and heal hurts in their relationships.
Perhaps you've tried and still not found answers? Don't give up hope...
We want to assure you- here at Cornerstone you'll find caring, distinctively Christian marriage counseling help that's practical, Biblical, proven and effective. God is able, and He wants to restore your marriage. We constantly see Him performing miracles...healing relationships and restoring marriages through our
Christian Marriage Counseling Retreats
and Intensives all the time. You still may wonder, is this program for you? A good question to ask yourself might be:
If God wanted to give you a miracle and restore your marriage, would you be willing to accept it?
--------------------------
In a post-weekend survey of participants who attended Cornerstone Marriage Counseling Retreats,

87% reported they reconciled

their relationships and recommitted to their marriages.
By the end of the weekend in our intensive retreats, most of the couples experience deep healing of the hurts and issues causing their pain. Once their relationships are reconciled, barriers are removed, then a sense of peace and affection is restored. The remainder of the weekend is then spent equipping them with the skills and tools to create and sustain a healthy marriage.
Cornerstone's marriage counseling retreats utilize a Biblical, experiential, guided approach that is the most powerful format for restoring marriages we have ever seen. Developed over nineteen years working with couples in crisis, who for the most part felt hopeless, our program has proven effective in restoring 4 of 5 marriages, and has helped literally thousands of couples from across the country to overcome their barriers and experience the kind of caring, intimate marriage they long for.
------------------------------------------
"Unless the Lord Builds The House, They Labor In Vain Who Build It"
Psalm 127:1
Can A Marriage Really
Heal

After
In

the early stages of recovering from adultery most couples don't

know if healing c

an be accomplished, or much less, how to go about it. But here are some counsel to help you get started

in the right

direction

.
-------------------------------------------------------------------------------------------------------------------------------------------------------------------------------------------------------------------------------------------------
Cornerstone Marriage & Family Ministries
15427 Woodland Orchard Ln, Cypress, TX
"This was my last ditch effort. I couldn't do it all on my own and we needed something to help change the way we saw & dealt with issues. My husband needed someone besides me to explain about choices, needs, and change.
Thank
you
sooo much!
Debbie, Married 24 yrs, mom, self-employed
We are a nationally acclaimed, Christian Marriage Counseling Organization that specializes in crisis marriage situations.
We are active members in:
*

The American Association of Christian Counselors,
*
The Marriage & Family Counselors Network
*
Christian

Counselors of Texas
* The Association of Marriage & Family Ministries
Active participants in application of leading marital research today

.
What Our Clients Are Saying:
"Our marriage was like roommates living together, working and and handling the kid's activities but alone. In one short weekend, we were able to take a personal inventory (the hard an honest truth), work with my spouse and recommit our hearts to God and ourselves through our new marriage. More couples should do this even if they don't have a devastating problems, as it really helps to define what healthy marriage should be. We already vowed to ensure our kids attend this prior to marriage.
Toni, Married 12 yrs, Revenue Manager
--------------
"This weekend has changed me forever. We came here completely isolated from each other and hurting from a new found affair. I didn't think my husband would even join me up to the day before. I saw God work in both of us to get us to a point of tough confession and deep hurt and on a path of healing.
Teresa, Married 12 yrs, Project Manager
(281) 304-1500
"We were on the verge of divorce and had already told our three children we were separating. My wife found this retreat and said we should at least give it one last try. I agreed reluctantly, but agreed. It changed our lives and saved our marriage. I had given up all hope for our marriage and my personal life was at the bottom. I now feel renewed and the will to move forward! I have a renewal love for God and my wife.
Jim, Married 28 yrs, Corporate Real Estate Director
--------------
"I thought my marriage was over and went to the retreat quite desperate. I saw almost immediate hope and connected strongly with all the messages I heard. It was almost as if the sessions were custom made for my husband and I. I am leaving with a renewed sense of optimism and a blessed sense of peace. I highly recommend this program. Thank God for all the wonderful, generous and caring counselors!
Martha, Married 22 yrs, Bookkeeper
------------------
"I feel I have a better sense of my responsibilities. How I've hurt Melanie in the past, how to resolve conflicts in marriage life better, and feel this will be a new start in our marriage and lives. I wish we had attended 5-6 yrs earlier or had this weekend as premarital counseling.
Jon, Married 12 yrs, Physician
--------------------